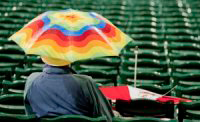 Weather Solutions
Getting Started Is Easy
Call one of our weather professionals at 913.253.1200 and let us generate a quote for a weather contract that addresses your own unique concerns.
You no longer have to cringe at each undesireable forecast! A call to MSI GuaranteedWeather could be your first step towards weather protection.
Contact us Today!
Rain, Rain, Go Away, Come Again Another Day
Nothing Dampens an Event Like Rain
Rain can put a damper on your outdoor activities, and if your business depends on those activities for its revenue, excessive rain may be the last thing you need. Until recently, your only option may have been to keep your fingers crossed and hope for the best. But times have changed, and MSI GuaranteedWeather offers a rain contract to help to stabilize income and help protect your weather-sensitive revenues.
Applications of a rain contract include:
Fairs
Festivals
Golf courses and tournaments
Baseball games
Concerts
Racing events
Weather promotions
Outdoor theaters
Parades
Construction
Weddings
Film production
Farming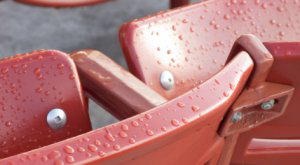 You Choose the Type of Rain Coverage You Need
Rain-accumulation over time
You choose the total amount of rain that will impact your activity over the coverage days and/or hours, such as one inch of rain over the three-day period of your event, or twenty inches of rain over the course of your operating season.
Rain-free hours
You choose the number of rain free hours within the coverage period of your contract, perhaps three hours of your six-hour event. You may also choose the level of hourly rain that defines a rain-free hour, such as 0.01", 0.02", 0.05", or any other amount.
Unique rain coverage
You may consider a rain-accumulation contract that has a maximum daily amount capped at one inch, thereby reducing the influence of a day with three inches of rain. Or perhaps you want to have coverage that insures against a certain number of "rainy days", with the amount of rain defining a rainy day chosen by you. These are but two of many possibilities that can be used in a rain contract through MSI GuaranteedWeather.
Rain coverage combined with other weather
Rain by itself may be a concern, but if it is the combination of rain and cold that may impact attendance for your event, we can address that as well through an weather contract that helps protect you against both rain AND temperature. We can also prepare a contract for you that will help protect you against either rain OR temperature.
Getting Started
To get a quote, all that is required are the coverage dates, location, type of coverage desired, and amount of coverage desired, along with your contact information. If you have questions regarding any of the contract details, we will make sure those questions are answered before we proceed. A call to MSI GuaranteedWeather could be your first step towards a balanced budget.
Let's Get Started
A call to MSI GuaranteedWeathercould be your first step towards a balanced budget.
Contact us Today!