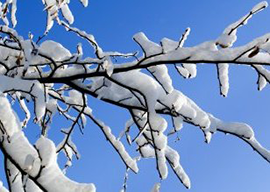 Weather Solutions
Getting Started Is Easy
Call one of our weather professionals at 913.253.1200 and let us generate a quote for a weather contract that addresses your own unique concerns.
You no longer have to cringe at each undesireable forecast! A call to MSI GuaranteedWeather could be your first step towards weather protection.
Contact us Today!
It Takes a Lot of Green to Move All That White
Snow Protection Designed to Help Reduce Annual Removal Cost Volatility
Businesses use various metrics to budget for annual snowfall removal costs. Planning methods include the use of the average inches of snow, average number of snow events, and average expenses over the last five years. Regardless of how the budget is set, each year the actual weather can cause these budgets to succumb to overruns, resulting in the need to utilize reserve funds or divert funds from other planned uses. To help protect against these unbudgeted costs, consider a snow protection contract with MSI GuaranteedWeather.
Potential users include:
Property managers
Shopping malls
Airports
Retailers
Snow removal contractors
Colleges and universities
Apartment complexes
School districts
Real estate investment trusts
Municipalities
Any other entity with snow removal costs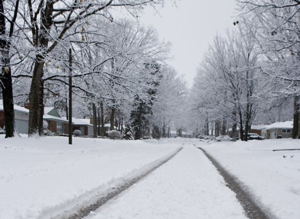 You Choose the Type of Snow Coverage You Need
Seasonal Snow-Accumulation Coverage
If the sum of the daily snowfall during the coverage period exceeds the level defined in the contract, a payment is made to the contract buyer. That payment is calculated by multiplying the payment per inch amount and the number of inches of snow that exceeded the predetermined level of snow. You choose the total amount of snow that will place your budgeted funds in jeopardy as well as the amount of funds-per-inch of snow for which you desire coverage.
Snow-Event Coverage
MSI GuaranteedWeather can provide snow coverage that helps to protect against an excessive number of snow events. You indicate the daily snow total that defines the event. Common choices are daily snowfall greater than or equal to one inch, two inches, or four inches. Again, you also choose the number of snow events that will likely cause a budget overrun as well as the amount of funds-per-event.
Unique Snow Coverage
The sky is the limit! If the costs to remove six inches of snow are nearly the same as a foot of snow, you may consider a snow-accumulation contract that has a maximum daily amount capped at six inches. Such a contract may reduce the influence of a single day of heavy snow on your overall snow removal season. A contract can be written that includes only weekends and holidays, when overtime costs are at their highest levels. Do you have properties in more than one location, or perhaps in more than one state? We can utilize one, two, or more locations in a single contract to help protect against excessive snow at all of your properties. These are but a few possibilities that can be structured for snow protection. Let us arrange for a contract to meet your unique needs today.
Let's Get Started
A call to MSI GuaranteedWeathercould be your first step towards a balanced budget.
Contact us Today!